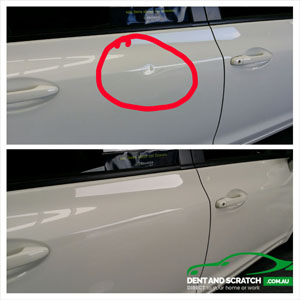 How Paintless Dent Removal In Melbourne Works
If your vehicle got dents and dings, it can be quite stressful looking to bring back your car's flawless look. Luckily, there are many effective solutions for removing dents although some of them are quite expensive. One solution that is becoming popular in Melbourne is paintless dent removal (PDR).
Why paintless dent removal (PDR) is Popular in Melbourne?
PDR is becoming more popular in Melbourne because it's affordable and effective in getting minor repairs performed at a body shop. PDR was first used in the 1940's to remove small dents including during the manufacturing process at Mercedes and BMW in Europe. However, the metal used back then was not very flexible and the method did not become popular. PDR made a comeback in the 1980's but has only become popular in recent years.
What is PDR?
Traditional dent repair involves the filling of the dents in the auto body with body filler or paint that is then matched to the exterior of the vehicle. While it can make your vehicle look as good as new, it doesn't give a long-term solution for dents. It can also be expensive, time-consuming, and affects your vehicle's resale value.In contrast, sanding and fillers are not used in PDR. It is quite an environment-friendly, affordable and can be done more quickly. It can remove dents and dings, damage from hail and body creases.Every single day, hundreds of technicians use PDR in Melbourne restore vehicles to their original factory state safely, within a reasonable budget.
Here's how they do it:
Damage Assessment How big is the dent? How did you get to the dent? After the assessment, the technician will decide how PDR can remove the dent effectively. Then the area to be repaired will be prepared. Accessing the Dent PDR usually requires access to the back side of the dent. This means you would need to remove of tail lights, body panels, or even interior panels.This is where the expertise and precision of technicians come in. Applying Slow Pressure to Work out the Dent Special tools are used to remove the dent. The results are nothing short of amazing especially if you consider the speed and non-invasive the process actually is. PDR can be completed on the same day depending on the severity of the dent. All the technicians that perform PDR underwent rigorous training to ensure they do a great job. Once you choose PDR from us, you can be sure that you are dealing with an original and trusted source for Paintless Dent Removal.
Final Thoughts PDR has completely transformed the way we repair a car's body. If you have dings or dents in your car's body, try PDR today and see the amazing results! Contact us now!